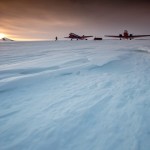 Speedy Antarctic drills start hunt for Earth's oldest ice
Nature.com, December 2016
Note:  Future targets and schedules are dependent on the proposal process. RAID has no current plans for drilling at Dome C nor Dome F, and the earliest possible timeline for scientific drilling is 2018-19.
---
Please check back for future postings!
Newsletter
Sign up to receive monthly newsletter updates on the RAID project in Antarctica.
Join Now!

RAID is supported by the National Science Foundation